Meadows declares victory in HD74 despite no official vote totals
Charlotte Meadows declared victory in the Alabama House District 74 race Tuesday night. 
Her challenger, attorney Michael Fritz, conceded defeat. 
Not a single vote had been officially counted when they did so, and the race wasn't exactly a blowout. 
Fritz's campaign staff said it concluded from going to each precinct that Fritz received somewhere in the neighborhood of 45 percent of the vote. That was enough information to prompt him to concede. 
But by well after 10 p.m. Tuesday — more than three hours after polls closed in the race and long after the final results in Montgomery's mayoral and city council races had been reported — the Alabama Secretary of State's office said it hadn't yet received a single report from the Montgomery Election Center. Shortly after 10, that office said it had dispatched a staff member to the Election Center to monitor the situation. 
But Meadows, Fritz and the Alabama Republican Party weren't going to wait. All three released statements calling Meadows the winner. 
"We did it!" a social media post from Meadows read. It went on to thank her staff, friends and family. 
Fritz congratulated Meadows on a clean race and thanked his staff for running a respectable campaign despite being heavily out-spent. 
Voting rights activist calls for federal Department of Democracy
LaTosha Brown, a Selma native who co-founded Black Voters Matter, issued a statement saying that it is time to reimagine American democracy.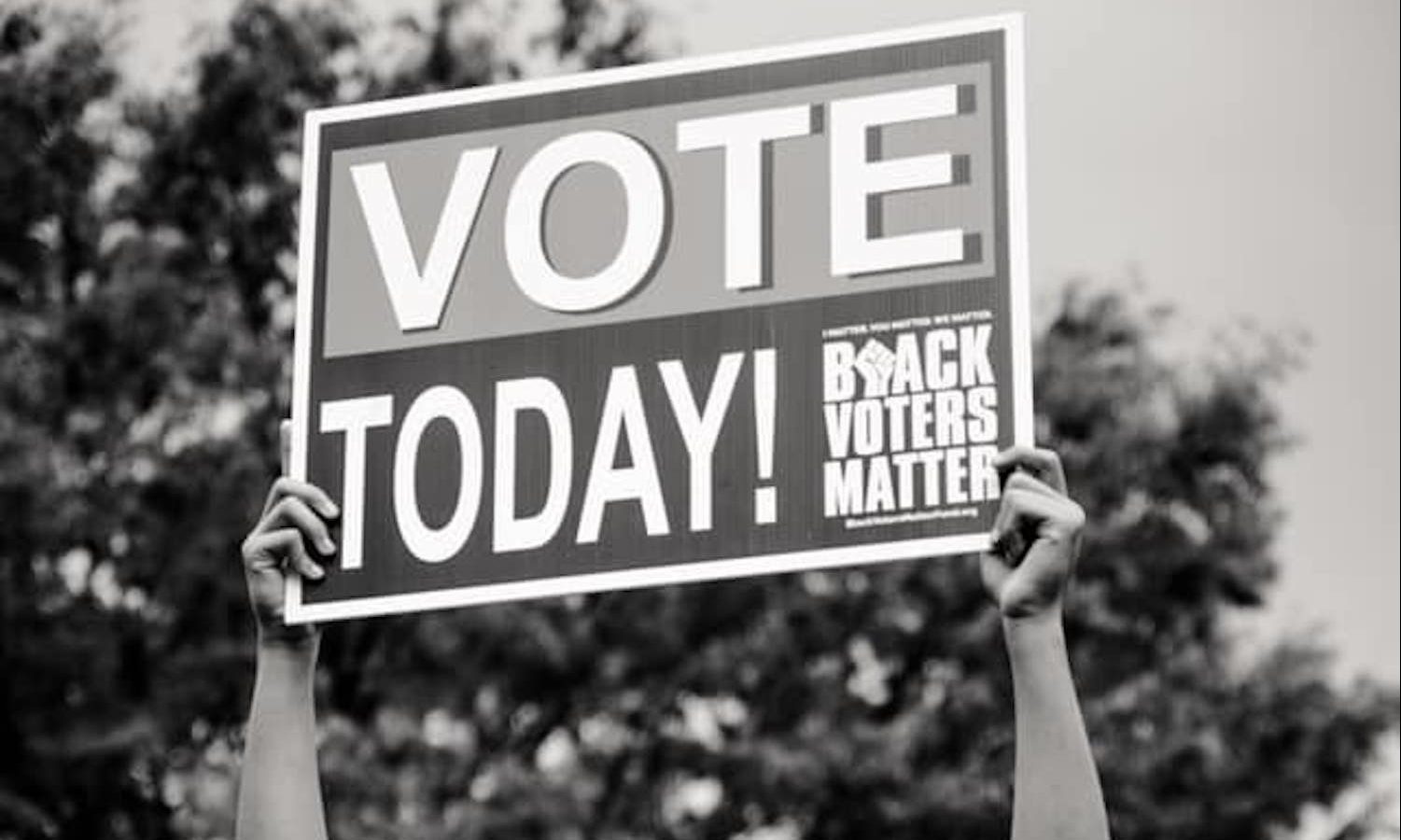 The co-founder of an organization that is working to mobilize Black voters in Alabama and elsewhere used the 55th anniversary of the Voting Rights Act on Thursday to call for a new federal agency to protect voting rights nationwide.
LaTosha Brown, a Selma native who co-founded Black Voters Matter, issued a statement saying that it is time to reimagine American democracy.
"The Voting Rights Act should be reinstated, but only as a temporary measure. I want and deserve better, as do more than 300 million of my fellow Americans," Brown said.
The U.S. Supreme Court invalidated a key provision of the law in a 5-4 ruling in 2013, eliminating federal oversight that required jurisdictions with a history of discrimination to get approval before they changed voting rules.
"To ensure that the Voter's Bill of Rights is enforced, we need a federal agency at the cabinet level, just like the Department of Defense," Brown said. "A Department of Democracy would actively look at the patchwork of election systems across the 50 states and territories. With federal oversight, our nation can finally fix the lack of state accountability that currently prevails for failure to ensure our democratic right to vote."
She cited excessively long lines, poll site closings and voter ID laws in the recent primaries in Wisconsin, Georgia, Kentucky and Texas as voter suppression techniques that disproportionately affect Black and other communities of color.
Brown said that the July 17 passing of Rep. John Lewis, who was nearly killed marching for voting rights in Selma in 1965, has amplified calls for the Voting Rights Act to be strengthened. That's the right direction, she said, but it isn't enough.
"History happens in cycles, and we are in a particularly intense one. We have been fighting for the soul of democracy, kicking and screaming and marching and protesting its erosion for decades," Brown said.