Opinion | After a wild Friday, Saturday could be a new beginning for the ADP and the end for Worley, Reed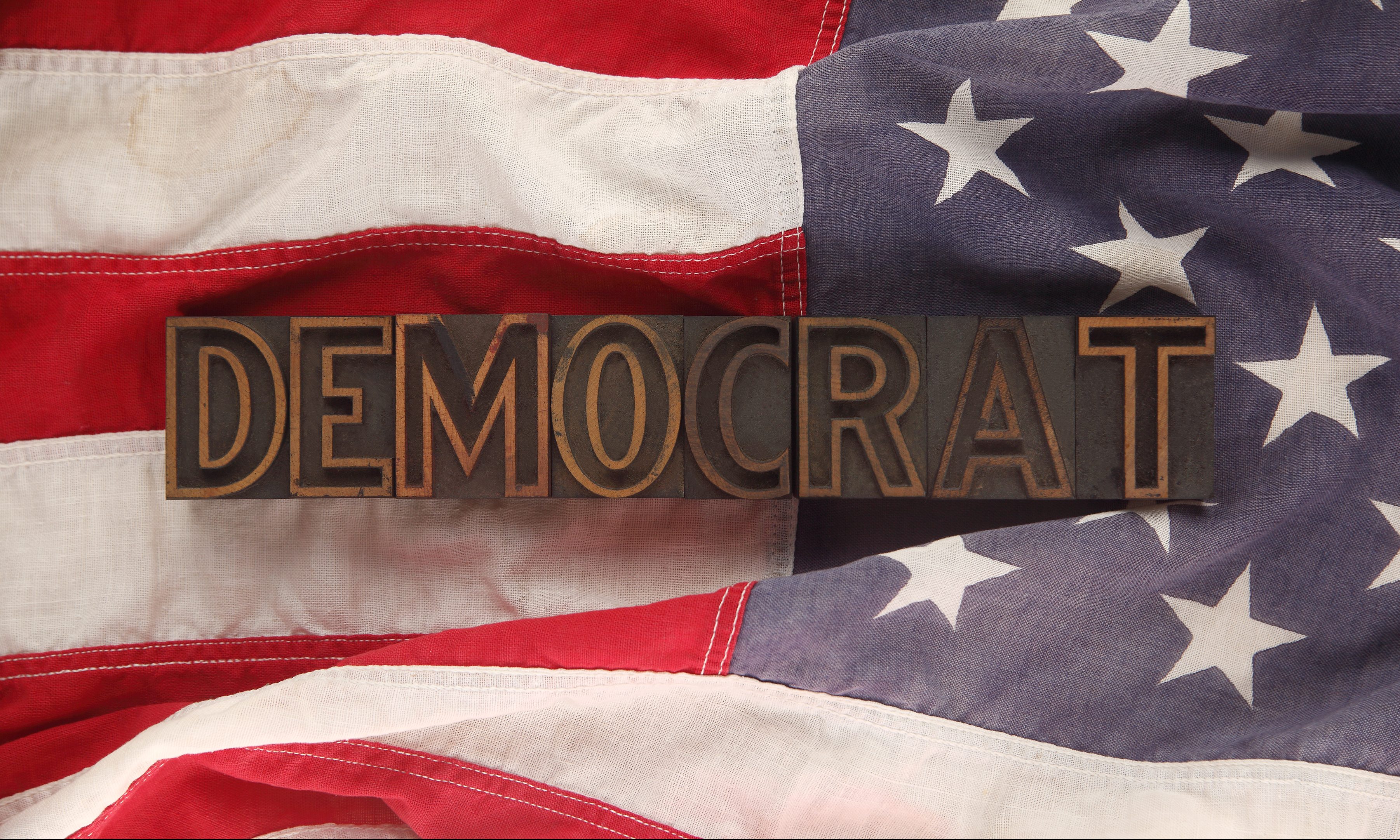 The end has arrived for Nancy and Joe.
Following a wild evening, in which a circuit court judge inexplicably blocked a called meeting of the Alabama Democratic Party and then the Alabama Supreme Court unblocked that meeting, embattled ADP chairwoman Nancy Worley could be heard on a phone call — apparently with Joe Reed — making plans to pay off final bills, collect personal belongings and maybe try to hire one more attorney. 
The end. 
In many ways, it was the fitting end. 
Here was the ADP chairwoman, the overseer of a party hopelessly behind the times in messaging and practice, foiled again by technology — the phone call was apparently an accidental dial by Worley, who connected on a Facebook Messenger call so a third-party, Cara McClure, could overhear her call with Reed. McClure then aired the call on Facebook Live and a copy of the recording was spread around social media. 
The call itself was … sad. 
Both in its content and its symbolism for the Worley/Reed era of the ADP. 
Here was Reed apparently pushing Worley to make one last ditch effort to hire an attorney — to take out a loan on behalf of the party if need be — to keep fighting even after the breakaway faction of Alabama Democrats vote her out of office on Saturday with the DNC's blessing. 
And there was Worley, essentially telling Reed that it was over, that she would not "in good conscience" take out a loan on behalf of the party or attempt to hire an attorney she knew the new ADP chair would not pay. 
It wasn't necessarily an act of honor, but one of self-preservation. Worley stated a couple of times that someone else was welcome to take out the loan, and she noted that if the new ADP chair wouldn't pay the new attorney she was concerned that attorney would come looking for her for payment. 
And so, it ends. With one last sad display of ineptitude that followed a day of good ol' fashioned political scheming. 
The Worley/Reed faction of the ADP had filed suit against the Reform Caucus of the ADP earlier in the week, asking Montgomery County Circuit Court Judge Greg Griffin to prevent the reformers from holding a scheduled meeting on Saturday morning. 
That meeting had been called at a previous Reform Caucus meeting on Oct. 5, which the Worley/Reed faction refused to recognize. But the Democratic National Committee certainly recognized it, and offered letters of full support for the reformers. 
At issue was a rewrite of ADP bylaws to better conform to DNC standards, particularly in the areas of recognizing minority groups like LGBTQ individuals, Hispanics, Asians, Pacific Islanders and youth. Welcoming in those new members would significantly lessen the power of Reed, ADP's vice-chair for minority affairs, because his definition of "minority" for years has been African American individuals. 
To meet the requirements of the ADP bylaws, Reed had only to select at-large black members — most of whom were loyal to him — to fill dozens of spots prior to each leadership election. It gave him immense power to control the party and its leaders. 
The addition of more minority members — more than double the numbers he could appoint — would be a serious blow to Reed's power. And by extension, it would threaten Worley's position as party chair. 
So, they were fighting the DNC — which is an odd position for any state Democratic party. 
And they almost won. 
Griffin inexplicably granted a temporary restraining order against the reformers and blocked their meeting. But not only did he block it, Griffin also held his order until 4:59 p.m. on Friday in an apparent attempt to prevent an immediate appeal of his decision. 
It didn't work. 
Sensing that something fishy was happening, attorneys working for the reformers had an emergency appeal ready to file with the Alabama Supreme Court. And the 100-percent-Reublican ALSC was more than happy to participate in the Democratic Party melee. 
It issued a ruling in hours — or 1,210 days (and counting) sooner than the Mike Hubbard ruling — staying Griffin's ruling and allowing the meeting to go on as planned. 
Tough night for Griffin, who should probably start looking for office space for his private practice for when his term ends in a couple of years. 
And so, the end is clear. 
At Saturday's meeting, the Reform Caucus will elect new ADP leadership. Those leaders will be recognized by the DNC, and it will move forward as if Joe and Nancy don't exist. There will certainly be legal battles and hurt feelings, but what happens on Saturday will be the beginning of the end for the Worley/Reed era of the ADP. 
And it will be the beginning of the much brighter beginning of a brand new ADP.
Opinion | Voter suppression is the only hope for Republicans
Their tactic today is the same tactic of yesterday. Fight democracy.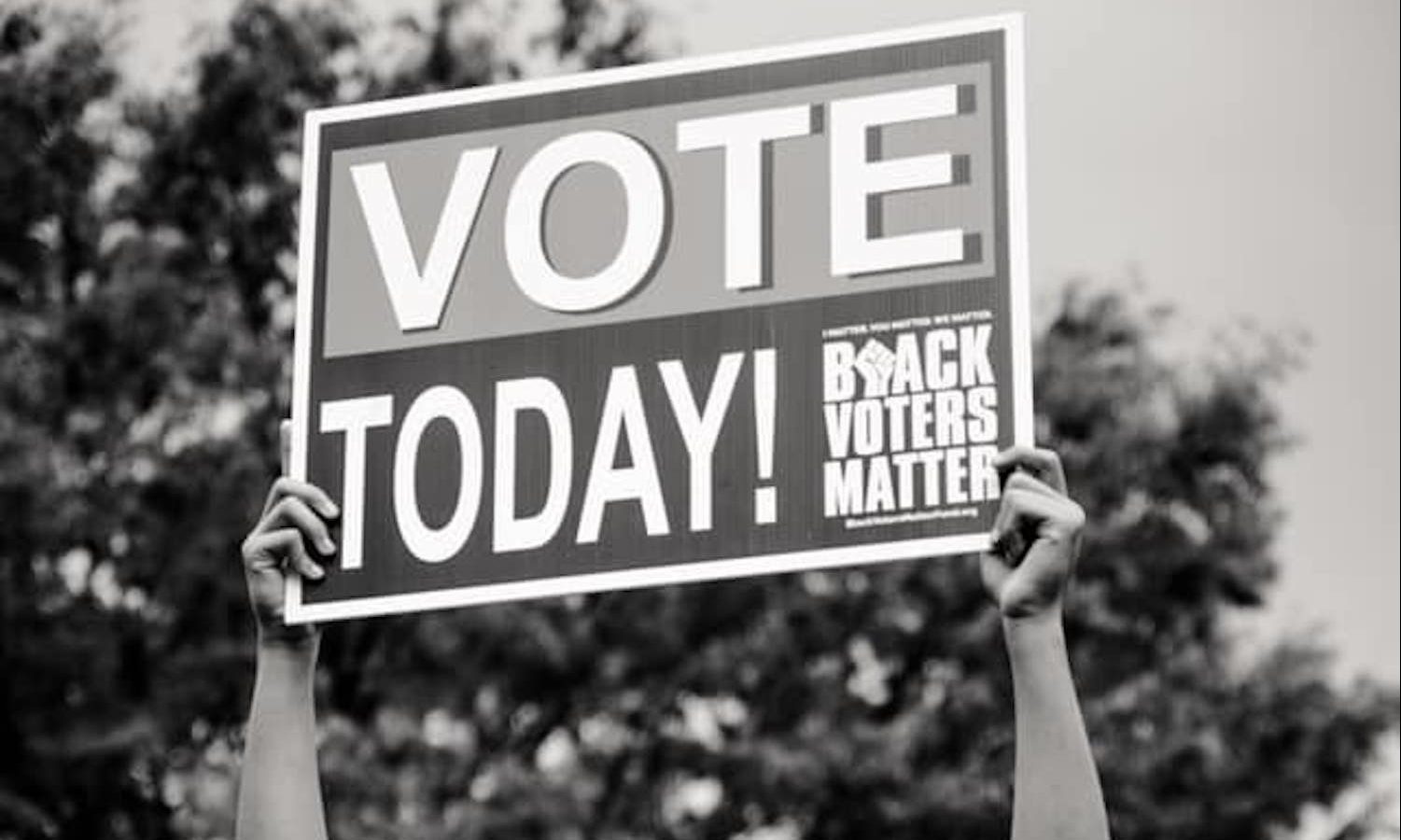 The writing is on the wall for Republicans, and it has been for some time now. Across the nation, year after year, they see the numbers steadily move away from them. They already represent tens of millions fewer Americans in Congress, and if recent polling is even close to accurate, they are on the verge of a bloodbath in less than two weeks that could tip the power to Democrats for generations to come. 
Facing such a bleak reality, it might be reasonable forjm to the party platform, discouraging the archaic fights over thinly-veiled racism and bigotry. To stop the never-ending coddling of racists and America's worst humans. 
But no, that is not their tactic. Their tactic today is the same tactic of yesterday. 
Fight democracy. 
Because the enemy that Republicans can beat is not the better ideas, better leadership, better governance or better humanity of today's Democratic Party, it is access to the voting booth. 
And they are fighting like hell. 
Gone are the slick talking points and the insistence that every shady hurdle placed between a voter and a ballot is a matter of fraud prevention. Now, they're not even hiding what they're doing, nor offering half-baked excuses for doing it. 
Whether it be limiting polling locations or providing fewer voting machines to predominantly minority neighborhoods or removing polling locations from college campuses or allowing for only one ballot drop-off location or faking drop-off locations, there is an all-out, last-ditch, shameless, desperate attempt to stave off the coming defeat by Republicans. 
And there is no bottom to what they will pull. 
As is usually the case, it was in Alabama where they tested just how low they're willing to sink. In Alabama, in the midst of a global pandemic that has killed nearly 220,000 Americans and nearly 3,000 Alabamians, they fought everything.
Even when they knew that doing so would likely — very likely — cost voters their lives. 
And they had a Republican-packed U.S. Supreme Court to go along with them. 
On Wednesday evening, that court ruled, 5-3, that Alabama officials could ban curbside voting, even though there's no law in the state preventing it and several counties have used it successfully in the past. 
Curbside voting is utilized to aid people with disabilities. In the time of COVID, it was going to be used by several counties in Alabama to make it easier for the most at-risk individuals to safely cast a ballot. They would pull up to the curb, sign the poll book without exiting their car, fill out a ballot, hand it to an official poll worker who feeds it into a voting machine, and, tah-dah, a safe vote has been cast. 
A number of at-risk Alabamians filed a lawsuit against the state saying the ban on curbside voting, coupled with the requirements for absentee voting in Alabama — which state officials also went to court to keep in place — would very much force them to risk their lives in order to cast a ballot. 
It will come as no surprise to you that the majority of those who planned to utilize curbside voting, it was projected, were Black Alabamians. COVID-19 has proven to be particularly lethal for Blacks, and the counties of Jefferson and Montgomery — both with high minority populations — had already planned to implement curbside voting. 
Secretary of State John Merrill and Attorney General Steve Marshall smelled something fishy, which is oddly common among white Republicans in Alabama whenever large numbers of Black people are planning to vote.
But don't worry, if you were expecting their reasoning for opposing curbside voting to be either absurd or callous.  
In a brief filed in the case, Merrill argued that "some level of risk is inherent in life and in voting." Merrill also went into a lengthy speculation on how curbside voting could possibly be conducted safely and securely in these counties. 
Again, curbside voting has been done in Alabama numerous times. And figuring out the logistics certainly would have taken less time and money than fighting this ridiculous case all the way to the Supreme Court. 
But, again, fairness, security and safety weren't the objective. 
Suppression was. 
Because right now, that's the only hope Republicans have left.