Opinion | After a wild Friday, Saturday could be a new beginning for the ADP and the end for Worley, Reed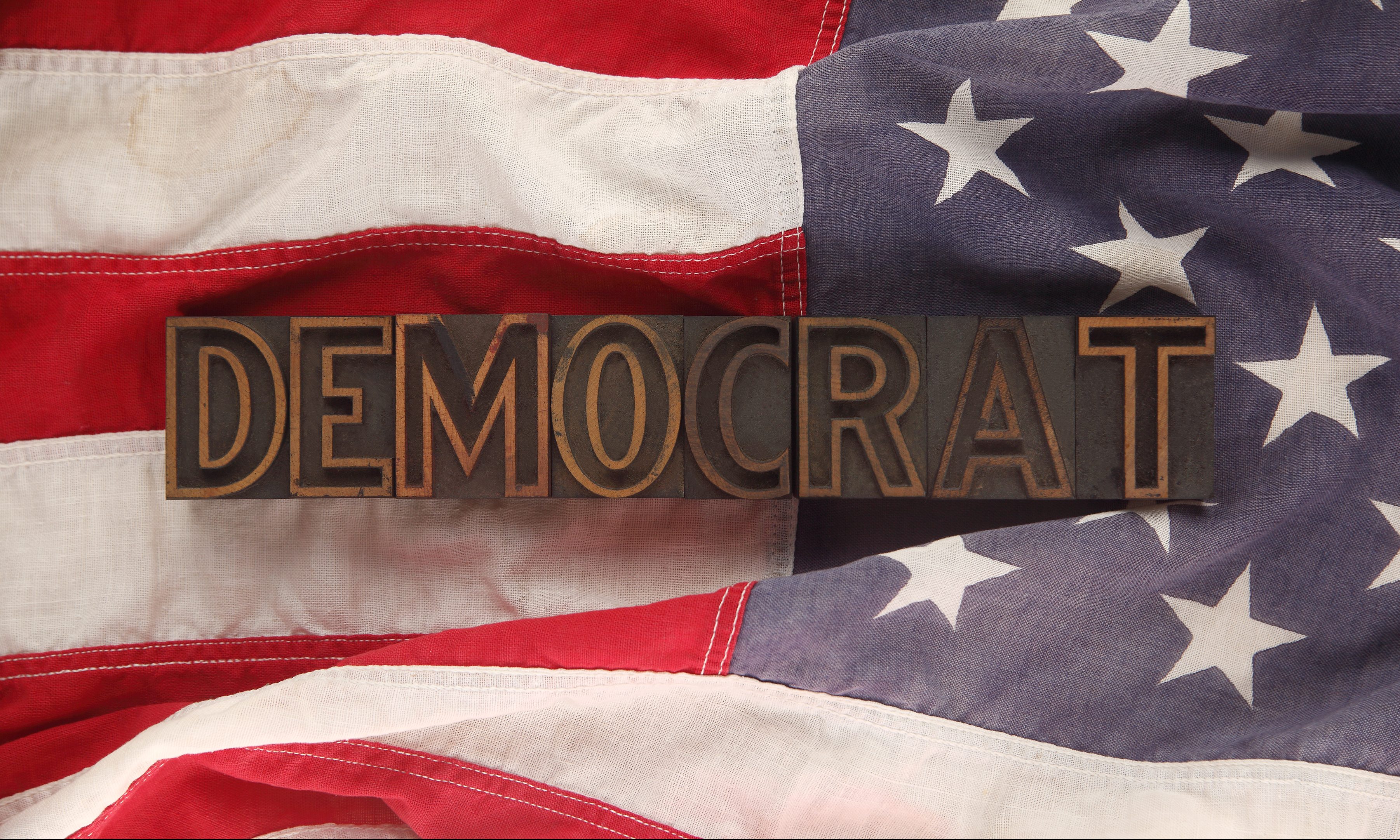 The end has arrived for Nancy and Joe.
Following a wild evening, in which a circuit court judge inexplicably blocked a called meeting of the Alabama Democratic Party and then the Alabama Supreme Court unblocked that meeting, embattled ADP chairwoman Nancy Worley could be heard on a phone call — apparently with Joe Reed — making plans to pay off final bills, collect personal belongings and maybe try to hire one more attorney. 
The end. 
In many ways, it was the fitting end. 
Here was the ADP chairwoman, the overseer of a party hopelessly behind the times in messaging and practice, foiled again by technology — the phone call was apparently an accidental dial by Worley, who connected on a Facebook Messenger call so a third-party, Cara McClure, could overhear her call with Reed. McClure then aired the call on Facebook Live and a copy of the recording was spread around social media. 
The call itself was … sad. 
Both in its content and its symbolism for the Worley/Reed era of the ADP. 
Here was Reed apparently pushing Worley to make one last ditch effort to hire an attorney — to take out a loan on behalf of the party if need be — to keep fighting even after the breakaway faction of Alabama Democrats vote her out of office on Saturday with the DNC's blessing. 
And there was Worley, essentially telling Reed that it was over, that she would not "in good conscience" take out a loan on behalf of the party or attempt to hire an attorney she knew the new ADP chair would not pay. 
It wasn't necessarily an act of honor, but one of self-preservation. Worley stated a couple of times that someone else was welcome to take out the loan, and she noted that if the new ADP chair wouldn't pay the new attorney she was concerned that attorney would come looking for her for payment. 
And so, it ends. With one last sad display of ineptitude that followed a day of good ol' fashioned political scheming. 
The Worley/Reed faction of the ADP had filed suit against the Reform Caucus of the ADP earlier in the week, asking Montgomery County Circuit Court Judge Greg Griffin to prevent the reformers from holding a scheduled meeting on Saturday morning. 
That meeting had been called at a previous Reform Caucus meeting on Oct. 5, which the Worley/Reed faction refused to recognize. But the Democratic National Committee certainly recognized it, and offered letters of full support for the reformers. 
At issue was a rewrite of ADP bylaws to better conform to DNC standards, particularly in the areas of recognizing minority groups like LGBTQ individuals, Hispanics, Asians, Pacific Islanders and youth. Welcoming in those new members would significantly lessen the power of Reed, ADP's vice-chair for minority affairs, because his definition of "minority" for years has been African American individuals. 
To meet the requirements of the ADP bylaws, Reed had only to select at-large black members — most of whom were loyal to him — to fill dozens of spots prior to each leadership election. It gave him immense power to control the party and its leaders. 
The addition of more minority members — more than double the numbers he could appoint — would be a serious blow to Reed's power. And by extension, it would threaten Worley's position as party chair. 
So, they were fighting the DNC — which is an odd position for any state Democratic party. 
And they almost won. 
Griffin inexplicably granted a temporary restraining order against the reformers and blocked their meeting. But not only did he block it, Griffin also held his order until 4:59 p.m. on Friday in an apparent attempt to prevent an immediate appeal of his decision. 
It didn't work. 
Sensing that something fishy was happening, attorneys working for the reformers had an emergency appeal ready to file with the Alabama Supreme Court. And the 100-percent-Reublican ALSC was more than happy to participate in the Democratic Party melee. 
It issued a ruling in hours — or 1,210 days (and counting) sooner than the Mike Hubbard ruling — staying Griffin's ruling and allowing the meeting to go on as planned. 
Tough night for Griffin, who should probably start looking for office space for his private practice for when his term ends in a couple of years. 
And so, the end is clear. 
At Saturday's meeting, the Reform Caucus will elect new ADP leadership. Those leaders will be recognized by the DNC, and it will move forward as if Joe and Nancy don't exist. There will certainly be legal battles and hurt feelings, but what happens on Saturday will be the beginning of the end for the Worley/Reed era of the ADP. 
And it will be the beginning of the much brighter beginning of a brand new ADP.
Opinion | The nothingness of Tommy Tuberville
There is no reason to vote for Tuberville for anything, much less for one of Alabama's two Senate seats. There never has been, and through two years of campaigning, he's never given you a reason. Because Tommy Tuberville has never truly said anything at all.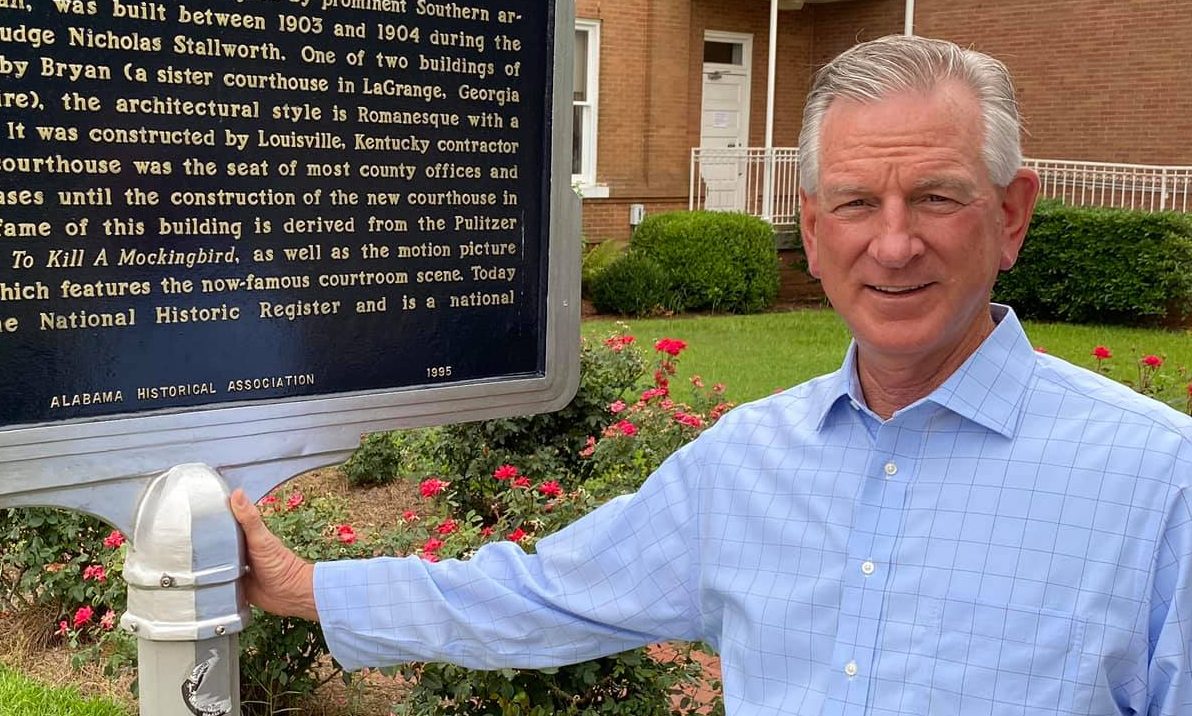 There is no reason to vote for Tommy Tuberville. This is not partisan rhetoric. This is not even an opinion. It's a fact. Through more than a year of campaigning and barbecue lunches and meet-and-greets and Sunrise Club breakfasts and ALFA dinners, Tommy Tuberville has never — not one single time — provided you with his solution to anything. 
I know this because I've listened to the recordings, read the stories, talked to the people who were there. Nothing. Zip. Zilch. On any issue facing Alabama currently. There's a reason for that: Because Tommy Tuberville has nothing to say. He has no deeply held beliefs. He has no ironclad positions. He has no previous knowledge or experience that would make him a candidate for this job. 
So, everything that comes out of his mouth is regurgitated garbage that he thinks you want to hear. And if a bunch of you tell him that you don't like what he said, then he happily and without an ounce of shame starts saying the opposite. 
Because at the end of the day, Tommy Tuberville doesn't give a damn about you or this state — hell, he just moved here 10 minutes ago. He has no idea what problems are facing Alabama, much less how to solve them, and he hasn't spent an hour trying to figure them out. 
He just wants this job as a senator — just for the prestige and the power. 
That's how you wind up with a U.S. Senate candidate whose plan to solve the education woes of a state with one of the worst-rated education outcomes is this steaming pile of nothing: "The best and most viable solutions come from the local level where parents, students, and local administrators can collaborate and work towards success together. And I believe that school choice, charter schools, and improving our existing public schools are all things that need to be a part of the education mix for Alabama children."
Read that again. The man could write anything he wants on his website with unlimited space and no editing. And his stated education plan is improving public education by "improving public education." Inspiring! 
But wait, you haven't heard his ideas for fixing health care — the single biggest issue weighing on Alabamians, according to several voter polls. Our health care system in this state stinks, and we routinely rank at the bottom in the country for health and wellness. Alabama had more than 300,000 people without health insurance prior to the COVID-19 pandemic. We have thousands more now. 
Here is Tuberville's plan for these issues: "Obamacare must go. This failed experiment has led to higher costs, less quality care, and a system that hurts patients and doctors more than it helps. I believe that we need a return to the free-market where companies compete for your business while ensuring that pre-existing conditions are not a deterrent to obtaining quality insurance and care."
Now, I could write a series of columns on the stupidity contained within these three sentences, but let's just hit the most obvious. There is NO plan here from Tuberville. There's no anything. Just buzzwords and the obligatory shot at Obamacare. And the weird promise to take away people's health care in the middle of a pandemic while offering zero alternatives. 
Yeah, sure, tens of thousands of people would die, but all of those words were popular with the consultants who wrote them. 
Look, there are real-life consequences for placing unprepared, unqualified people in positions of power and importance. No people should know and understand this better than the people of Alabama. Yet, somehow, we don't. Somehow, election after election, we get suckered into voting for fools because those fools paid their qualifying money to the most popular political party at the time. 
Which is exactly the way we have, as a finalist for U.S. Senate from Alabama, a man who has admitted on air that he "wouldn't have a clue" how to address the current pandemic, called the stimulus bill that likely saved America from a deep depression "just absolutely criminal" and recently told people that $600 per week in federal unemployment benefits was just "too much." 
And he said all of those dumb things because he thought that's what you wanted to hear. Heck, he even said them with an aw-shucks, gal-darnit routine and complained about them rascals up yonder in Wash-uh-tun. 
Because after all, he's just like "y'all" — if "y'all" own a house, a lake house, a beach house, several cars and a few boats. 
There is no reason to vote for Tuberville for anything, much less for one of Alabama's two Senate seats. There never has been, and through two years of campaigning, he's never given you a reason. Because Tommy Tuberville has never truly said anything at all.