McClendon and Dial Continue Fight for Preemies
By Brandon Moseley
Alabama Political Reporter
Alabama State Senator Gerald Dial and Alabama State Representative Jim McClendon are hoping that a bill that they have prefiled for 2013 legislative session can continue the positive trend in lowering Alabama's infant mortality rate.
Senator Dial (R) from Lineville said in a written statement, "Alabama ranks among the last in the nation in infant mortality and this is simply unacceptable. We have some counties with an infant mortality rate in excess of 30 percent – that means one out of three babies don't make it to their first birthday."
Rep. Jim McClendon (R) from Springville told 'The Alabama Political Reporter' that the bill specifically has to do with pre-mature infants. McClendon said that pre-mature babies that are born in the fall and the winter are very susceptible to a respiratory condition that can be fatal. McClendon said that proponents of a vaccine for this condition say that this treatment taken twice will effectively eliminate this condition, preventing the infection and the lengthy hospital stays, disabilities, and even deaths that can come from it.
The bill, Senate Bill 3, would require that the state's Medicaid Agency develop and implement policies and procedures to streamline the process for access to covered outpatient drugs for premature infants and ensure timely and appropriate access to care for premature infants. Dial said that the bill cuts through the cumbersome approval process to allow doctors to administer this drug for Medicaid recipients.
Sen. Dial said, "I would like to commend Dr. Williamson and Alabama Department of Public Health on their efforts to reduce the infant mortality rate in Alabama. ADPH's effort to reduce teen pregnancy and smoking cessation among pregnant women has helped to reduce infant mortality, but we still rank 49th in the nation. Dr. Jim McClendon and I have pre-filed this bill to further reduce our Infant Mortality Rate. SB3 will help to insure that at risk infants have access to medical care necessary for them to survive their first year. I look forward to working with Dr. Don Williamson and ADPH to pass this legislation." Dr. Williamson who is also overseeing the state's embattled Medicaid program has agreed to support the bill, with the provision that a sunset clause be added to it.
Rep. McClendon said that the bill came out of the Health Committee late in the 2012 regular session and although it passed in the Alabama Senate, Rep. McClendon was unable to even get the bill on the calender during the tumultuous last days of the 2012 Regular session. McClendon said that is why he and Dial have prefiled this bill so early for the 2013 session. McClendon hopes that 2013 will be the year that the state acts on this legislation.
Despite the best efforts of the state of Alabama and tremendous improvement over the years. A report from the Alabama Department of Public Health released this week shows that the state's infant mortality rate is still among the worst in the nation. McClendon said that one other problem facing the state is that Ob-gyns are pulling out of the rural counties in Alabama and are moving their practices to the major metropolitan areas because of the lawsuit risks and the economic climate. McClendon suggested that nurse widwives may be something that the state needs to consider as a mid-wife is better than no pre-natal care at all for people living in many of the rural places in the state.
Print this piece
Lawmaker files bill to ban treatments for transgender kids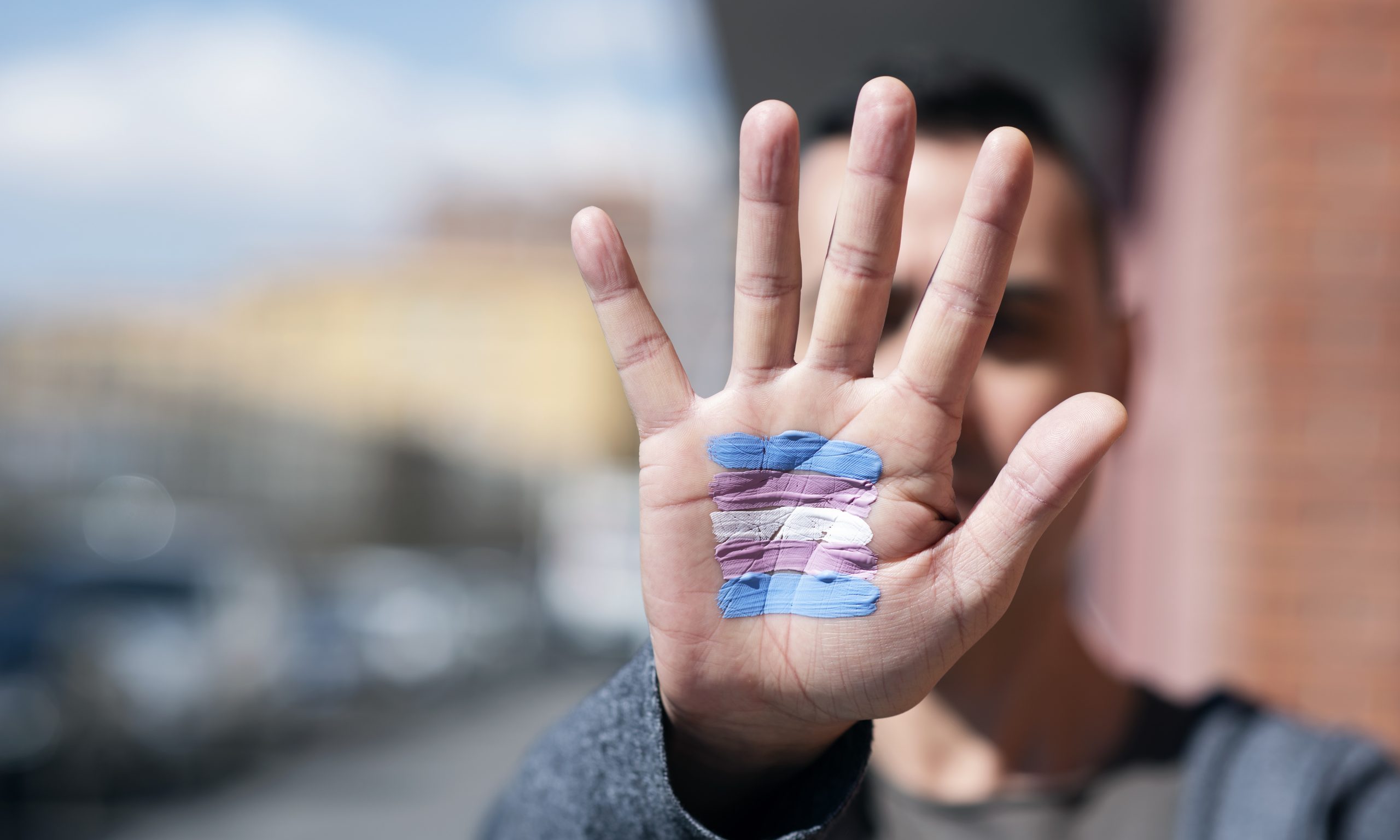 Republican Wes Allen, R-Troy, filed a bill to prevent doctors from providing hormone replacement therapy or puberty suppressing drugs to people younger than 19 who identify as transgender.
HB303, the Alabama Vulnerable Child Compassion and Protection Act,  would make it a Class C felony, punishable by up to 10 years in prison, for doctors to prescribe puberty-blocking medications or opposite gender hormones to minors. Allen's legislation would also ban hysterectomy, mastectomy or castration surgeries from being performed on minors.
"I was shocked when I found out doctors in Alabama were prescribing these types of drugs to children," Allen said in a news release. "This is something you hear about happening in California or New York but it is happening right here in Alabama and it's time we put a stop to that practice."
Allen said that children experiencing gender dysphoria are struggling with a psychological disorder and that they need therapeutic treatment from mental health professionals instead of medical intervention that would leave their bodies "permanently mutilated." 
"These children are suffering from a psychological disorder, just as someone who is suffering with bipolar disorder or schizophrenia but we treat those patients and try to help them. We should treat these psychological disorders as well."
In 2018, a policy statement from the American Academy of Pediatrics (AAP) said that:
"Transgender identities and diverse gender expressions do not constitute a mental disorder; 

Variations in gender identity and expression are normal aspects of human diversity, and binary definitions of gender do not always reflect emerging gender identities; 

Gender identity evolves as an interplay of biology, development, socialization, and culture; and

If a mental health issue exists, it most often stems from stigma and negative experiences rather than being intrinsic to the child"
The World Health Organization (WHO) announced in 2018 that it was removing "gender identity disorder" from its global manual of diagnoses and reclassify "gender identity disorder" as "gender incongruence," which is now listed under the sexual health chapter rather than the mental disorders chapter. 
In a 2018 interview, Dr. Lale Say, a reproductive health expert at the WHO, said that gender incongruence was removed from the list of mental health disorders because "we had a better understanding that this was not actually a mental health condition and leaving it there was causing stigma. So in order to reduce the stigma, while also ensuring access to necessary health interventions, this was placed in a different chapter."
In 2012, the American Psychiatric Association revised the Diagnostic and Statistical Manual of Mental Disorders (DSM) to remove the term "gender identity disorder" from the manual and add the term "gender dysphoria."
Allen's bill will be considered by the Alabama House of Representatives in the coming weeks.
Print this piece