Negotiators Reach East and Gulf Coast Port Contract Agreement
By Brandon Moseley
Alabama Political Reporter
The International Longshoremen's Association (ILA) and United States Maritime Alliance (USMX), which covers dockworkers along 14 East and Gulf Coast containers ports including the Port of Mobile have reached a tentative agreement which if ratified would avoid an economically crippling strike.
The new labor contract ends 11 months of negotiations.
The Director of the Federal Mediation and Conciliation Service George Cohen said, "I am extremely pleased to announce that the parties have reached a tentative agreement for a comprehensive successor Master Agreement."
According to the National Retail Federation (NRF), a walkout would have affected ports from Maine to Texas that are responsible for 45 percent of U.S. commerce.
NRF President and CEO Matthew Shay said, "The retail industry, which supports one in every four U.S. jobs, is pleased to hear that the ILA and USMX have reached a tentative, long-term master contract. We urge the parties to quickly complete any outstanding negotiations, including local negotiations at each of the individual 14 ports, and quickly ratify the new labor agreement."
Shay said, "If the tentative agreement holds, the new labor contract will bring much-needed certainty and predictability to the supply chain for retailers, manufacturers, farmers and other industries that rely on the ports to move the nation's commerce and trade. The new port labor contract, which covers container operations the each of the 14 East and Gulf Coast ports, from Maine to Texas, will help make these major ports more competitive and efficient."
The main sticking point in the negotiations was over a demand by the United States Maritime Alliance that container ship royalty payments be capped. The payouts are a supplement to the dockworkers wages. The payments which are based on tonnage moved by container ship totaled $211 million last year, or an average of $10 per man hour. The container ship royalties date back to the 1960s when new technology eliminated numerous dockworker jobs. Prior to the development of shipping containers and the cranes used to move them, dockworkers loaded and unloaded cargo often literally by hand. The payments were originally intended to partially make up for lost work as the dock worker work force downsized.
The threat of a port shutdown in December led that National Retail Federation and Florida Governor Rick Scott to urge President Barack Obama to intervene. An agreement means there won't be a strike and President Obama won't have to invoke the 1947 Taft-Hartley Act which empowers the president to intervene in strikes that would create a national emergencies.
More than half of the nation's containerized shipments pass through East Coast and Gulf Coast ports. A strike would have affected imports and exports accounting for $454 billion of U.S. trade in 2011.
President Shay said, "Throughout the process, NRF has stressed the vital economic importance of keeping the ports open to international trade and commerce. Our ports and the cargo that flows through them, be it automobiles or ottomans, are truly our economic lifeline to the world. We appreciate the leadership and outstanding public service of the Federal Mediation and Conciliation Service for their steadfast work with both sides – through thick and thin – since last September. Again, we are grateful for this announcement and reiterate our request that both sides move quickly to ratify the final master contract."
The current contract has been extended twice and expires Wednesday, but no shutdown is expected. The contract has to be ratified by the full 14,500 ILA members, but that is not expected to be an issue. More detailed agreements still have to be reached between local ILA unions and individual ports and terminals after this master agreement is approved, but that is not likely to be a problem. The "container cliff crisis" appears to be over.
Director Cohen said, "The tentative agreement is subject to the ratification procedures of both parties and, as well, to agreements being achieved in a number of local union negotiations." Cohen said those local negotiations "are ongoing and will continue without interruption to any port operation."
The NRF is the world's largest retail trade association and the voice of retail worldwide, NRF represents more than 3.6 million U.S. establishments that support one in four U.S. jobs – 42 million working Americans contributing $2.5 trillion to annual GDP.
Alabama's COVID-19 cases continue to rise
Alabama's ongoing increase in new cases and COVID-19 hospitalizations is especially worrisome for public health experts as flu season arrives and several holidays are just around the corner.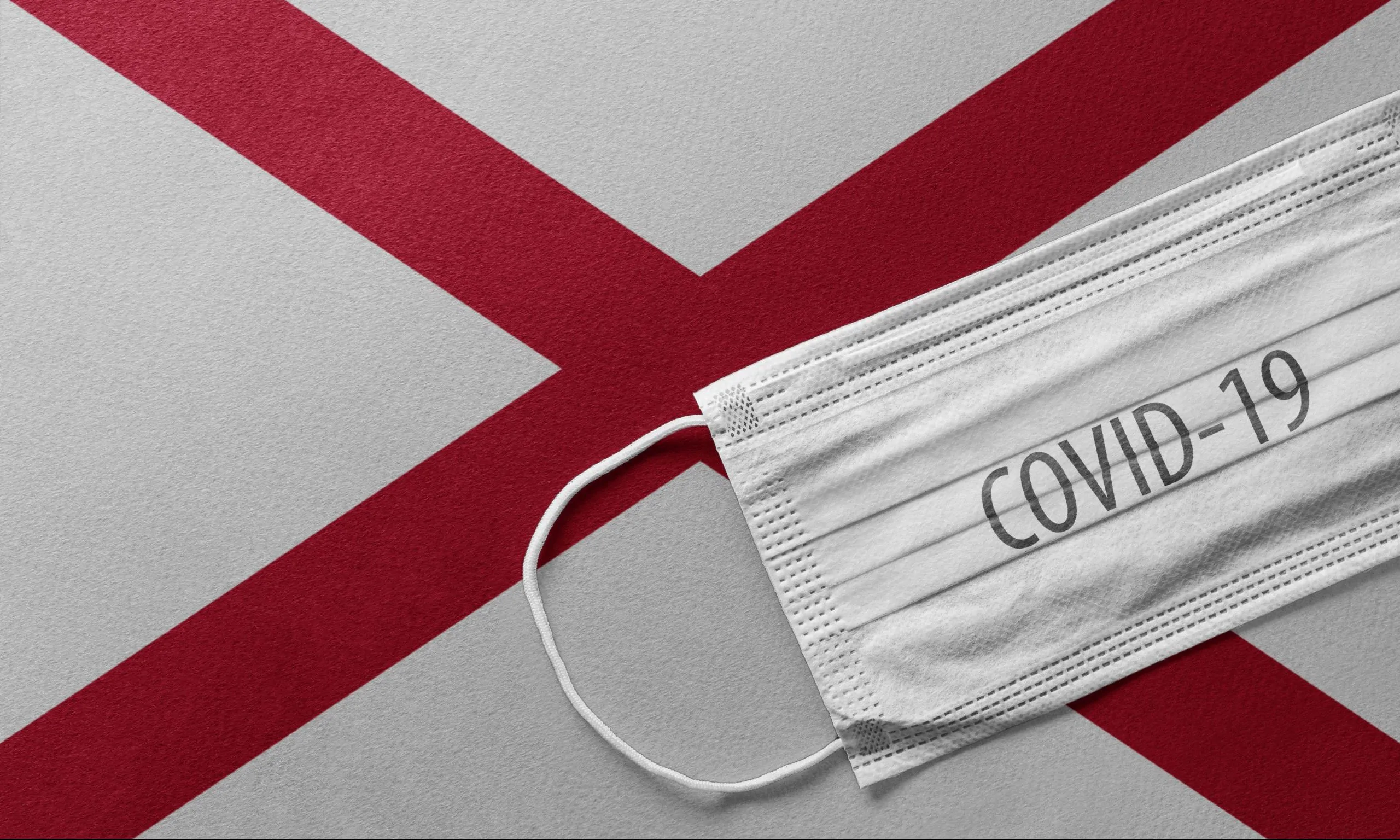 The number of new confirmed COVID-19 cases in Alabama continues to rise, with 1,789 new cases reported Saturday, despite fewer tests being conducted, and cases are up 55 percent from two weeks ago, based on a 14-day average of daily case increases.
Alabama's ongoing increase in new cases and COVID-19 hospitalizations is especially worrisome for public health experts as flu season arrives and several holidays are just around the corner.
Coronavirus cases in the U.S. surpassed 9 million on Thursday, and numerous states were seeing surges in cases and hospitalizations. Nearly 1,000 Americans died from COVID-19 on Wednesday, and the country has reported several days of record-high new cases.
"There's going to be a whole lot of pain in this country with regard to additional cases, hospitalizations and deaths," said Dr. Anthony Fauci, White House coronavirus task force adviser and director of the National Institute of Allergy and Infectious Diseases, in a CNBC interview Wednesday. "We are on a very difficult trajectory. We are going in the wrong direction."
There were 960 hospitalized COVID-19 patients in Alabama on Friday, and the seven-day average of daily hospitalizations hit 976 on Friday, the highest it's been since Sept. 2 and 29 percent higher than a month ago.
More than 1,000 hospitalizations were reported in Alabama on Tuesday for the first time since August. Huntsville Hospital was caring for 163 coronavirus patients Friday, the largest number since Aug. 19. UAB on Friday had 58 COVID-19 patients and has been hovering between 60 and 70 patients for the last several weeks.
While the number of new cases is rising, the number of tests being performed has been declining. Over the last two weeks, Alabama reported, on average, 6,961 cases per day, 9 percent fewer cases than a month ago.
The rising cases and declining tests are also reflected in the percentage of tests that are positive, which on Saturday was well above public health experts' target of 5 percent or below. 
The state's positivity rate on Saturday was 21 percent, according to APR's tracking of new cases and reported tests over the past two weeks. Many other COVID-19 tracking projects calculate the state's percent positivity by dividing the 7- and 14-day averages of daily case increases by the 7- and 14-day averages of daily test increases.
The Alabama Department of Public Health calculates the positivity rate differently, instead dividing the number of daily cases by the number of individuals who have been tested, rather than the total number of tests done, as some people may have more than one test performed.
There are no federal standards on how states are to report COVID-19 testing data, and a myriad of state health departments calculate positivity rates differently. 
Even so, ADPH's own calculations show Alabama's percent positivity is nearly double where public health experts say it needs to be, or else cases are going undetected. According to ADPH's calculations, the percent positivity on Oct. 24 was 9.6 percent, up 33 percent from the 7.2 percent positivity on Sept. 26. 
As of Saturday, there have been 2,967 confirmed and probable COVID-19 deaths reported in Alabama, with 427 reported this month, 19 percent more deaths than were reported in September.
On Saturday, ADPH reported 35 confirmed and probable deaths.