Neither the Tide nor the Tigers have an opening day opponent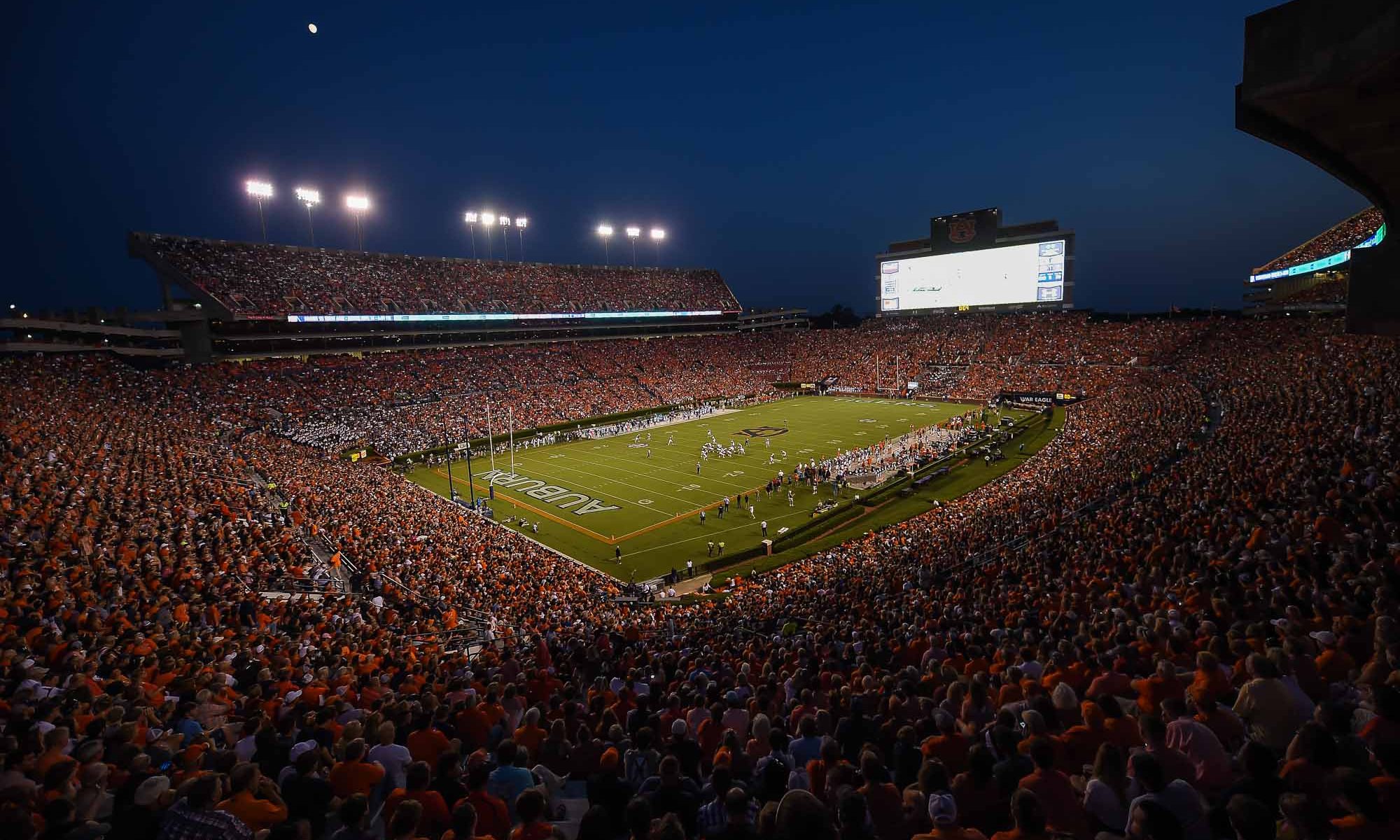 Both the University of Alabama and Auburn University college football teams are currently searching for new season-opening opponents.
College football fans look forward to the opening day of the season each year and mark the dates on their calendar for months. At this moment, neither Alabama nor Auburn have a Sept. 5 opponent, as both of the teams on their schedules are in conferences that have elected not to play out of conference games due to the coronavirus global pandemic.
Alabama was supposed to play the University of Southern California in Arlington, Texas, on Sept. 5. But that game was canceled when the PAC 12 conference decided to play no out of conference games in 2020 due to coronavirus concerns. That game has been in jeopardy for months. The July 10th decision by the PAC 12 had been expected for weeks and the University of Alabama was already looking for a new opponent for Sept. 5.
Auburn was supposed to play the Alcorn State Braves in Auburn on Sept. 5, but on Wednesday the Southwest Athletic Conference announced that they were going to play a shortened season with just one out of conference opponent and that football, like all of the SWAC fall sports would be postponed until spring due to coronavirus crisis concerns. Auburn is reportedly looking for a replacement opponent.
Early speculation centered on Texas Christian University as a possible replacement opponent for Alabama, and then briefly focused on Notre Dame — though recent reports are that if the game is played at all, the opponent would be Brigham Young University.
BYU was supposed to play the Utah Utes on Sept. 3, but Utah is in the PAC 12, which is not playing out of conference opponents this year.
Alabama's second opponent is Georgia State at Tuscaloosa on Sept. 12.
Auburn's second game is on the road versus North Carolina University in the Atlantic Coast Conference. There are a number of media reports that that game could also be in jeopardy as the ACC is reportedly considering following the Big 10 and Pac 12's lead and playing just a conference season.
CBS Sports college football writer Dennis Dodd is reporting that the ACC and Big 12 are all looking at possibly switching to a ten game season where they play a conference schedule and one out of conference opponent. The Southeastern Conference, which Alabama and Auburn are members of, play an eight game conference schedule. The SEC is also reportedly looking at shortening their season from twelve games to ten or nine.
Auburn's remaining scheduled out of conference opponents are North Carolina at UNC, Southern Mississippi at Auburn, and the University of Massachusetts at Auburn.
Alabama's remaining schedules out of conference opponents are Georgia State, Kent State, and UT Martin. All are home games.
Kickoff for the 2020 college football season is 39 days; but what the schedule will look like, how many games will be played, will stadiums be capped at 20 percent capacity, will there be fans in the stands at all, will the season be postponed until October, and even if it will be played at all are all questions that are still being decided by athletic directors, conference commissioners, the NCAA, and college presidents.
Surging coronavirus cases within the SEC footprint, including in Alabama, has put plans to play a full twelve game college football season in jeopardy. Over 4.3 million Americans have been infected with the novel strain of the coronavirus, SARS-CoV-2, and 2,108,552 of those are active cases. COVID-19, the disease caused by the coronavirus, has already killed 149,390 Americans, including 1,428 Alabamians.
Baldwin, Escambia and Mobile residents impacted by Sally urged to apply for federal aid
FEMA has approved $11.1 million in housing grants to individuals and families through Sept. 28, according to the governor's office.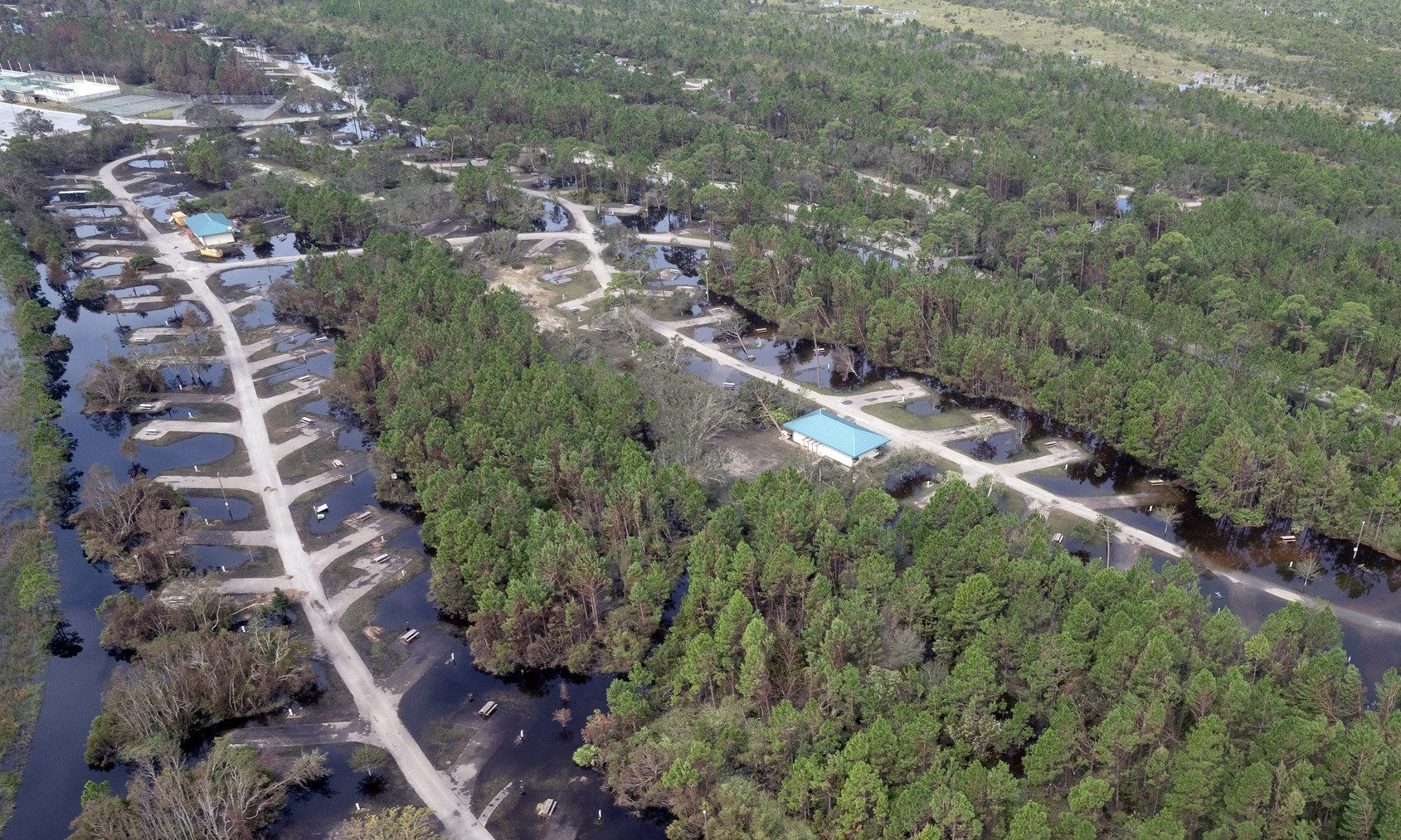 Gov. Kay Ivey on Monday announced more than $11 million in federal disaster aid has been approved for those impacted by Hurricane Sally in Baldwin, Escambia and Mobile counties.  
FEMA has approved $11.1 million in housing grants to individuals and families through Sept. 28, according to Ivey's office. 
"Hurricane Sally took a punch to our coastal areas, but thanks in part to the millions of dollars in federal assistance, the people of Alabama are moving along the road to recovery," Ivey said. "I remain grateful to President Trump, Administrator Gaynor and their teams for prioritizing the people of Alabama reeling from Hurricane Sally. We will get through this together; we have done it before, and we will do it again."
Federal grants to repair homes or for renting temporary housing made up $8.9 million of the FEMA funding. Grants for childcare, moving and storage, medical and dental comprised the remaining $2.1 million. 
The U.S. Small Business Administration has approved an additional $570,900 in disaster home repair loans for those impacted by Sally.
Ivey's office encourages homeowners and renters in Baldwin, Mobile and Escambia counties to apply to FEMA for federal disaster assistance as soon as possible. Residents of these three Alabama counties may also be eligible to receive assistance for uninsured and underinsured damage and losses resulting from the hurricane.
Residents in those three counties impacted by Hurricane Sally may register for FEMA disaster assistance online by visiting disasterassistance.gov or by calling 800-621-3362. Persons who are deaf, hard of hearing or have a speech disability and use a TTY may call 800-462-7585. Multi-lingual operators are available. The toll-free lines are open daily from 6 a.m. to midnight CST.
Those with a homeowner's insurance policy are encouraged to file an insurance claim before applying for federal assistance. 
Information that may be useful to have when you register include:
Address of the damaged primary dwelling where the damage occurred

Current mailing address

Current telephone number

Insurance information and description of disaster-caused damage and loss

Total household annual income

Names and birth dates of family members who live in the household

Name and Social Security number of co-applicant (if applicable)

Routing and account number for checking or savings account so FEMA may directly transfer disaster assistance funds
 For more information on Hurricane Say visit FEMA's website here.